The Flatiron hike in Arizona can be challenging for beginners as it involves steep inclines and rocky terrain over a round trip of about 7 miles. However, with proper preparation and supplies, it can be completed safely and successfully, even by beginning hikers.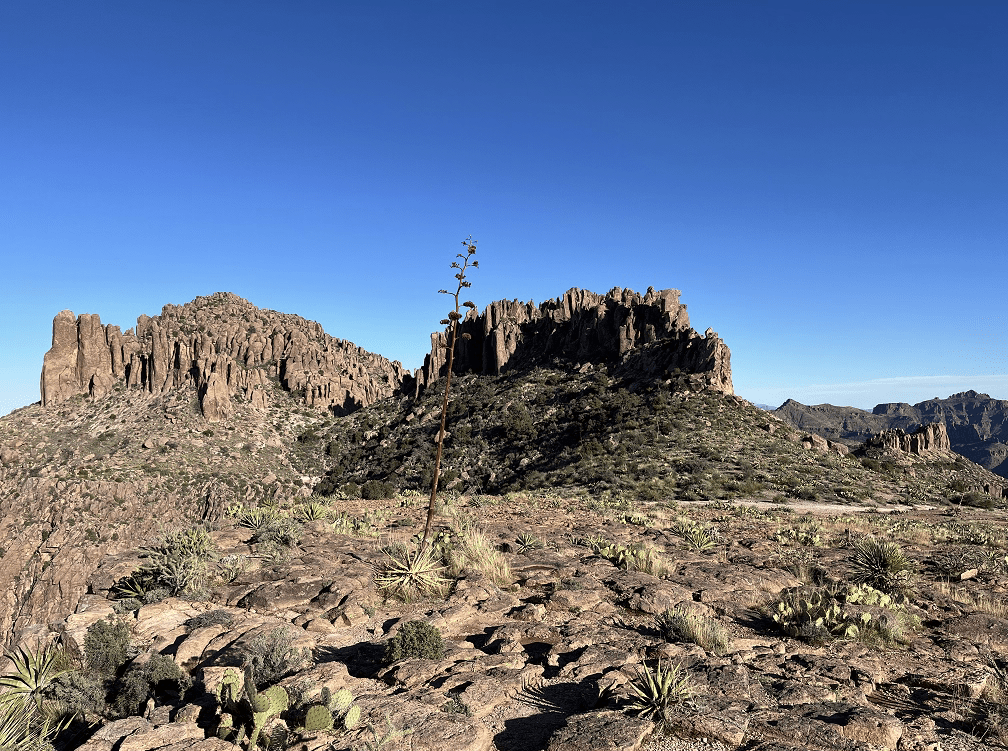 Supplies to bring include:
Adequate amounts of water (at least 1 liter per person)
Snacks for energy
Sun protection (hat, sunglasses, sunscreen)
Comfortable, sturdy shoes with good traction
A first aid kit
We took a full LifePack, but it was only so some of us could travel in luxury. A small day pack would suffice.
Preparation for the hike includes:
Physical fitness: it's important to be in good physical condition before attempting this hike. Portions of the hike include scaling large boulders.
Check the weather forecast and plan accordingly. It can be very warm and sunny, depending on the time of year.
Familiarize yourself with the trail and bring a map or download a hiking app.
Start early in the day to avoid heat exhaustion and to have enough time to complete the hike.
Inform someone of your plans, including the trail you will be hiking, and when you expect to return.
Remember to follow Leave No Trace principles and stay on designated trails to help preserve the natural beauty of the area. Enjoy!